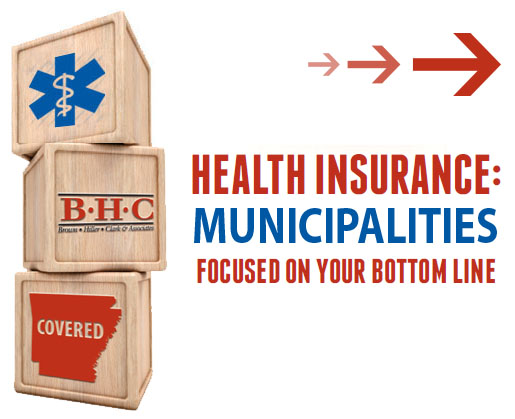 INTRODUCTION
Today's competitive business environment is all about options. It's no secret that good benefits weigh heavily when it comes to employee satisfaction and retention. Employees want choices in benefits; employers want to control costs. BHC Insurance can provide both.
WHO WE ARE
BHC Insurance is a full service, single-source independent insurance agency providing an array of products for our customers including Commercial, Personal, Life and Group Health. We are an independent insurance agency, representing the leading carriers in the United States. As the 4th largest insurance agency in Arkansas, we have the tools and the service team to deliver the best insurance program to our customers, while making a positive impact to their bottom line. Our mission is to work passionately and tirelessly on behalf of our clients to design and implement the best insurance program for them at the right price, all while backing it up with the proactive service that BHC has become known for. Our reputation is built on our ability to deliver, we'd like to show you why.
BENEFIT SUMMARIES
This complementary document, customized to your municipality, is all that your employees will need in order to understand what benefits are available to them. It contains comprehensive benefit explanations, as well as direct contact information for both the carriers and our agency. Your employees can see what their cost will be for each benefit, when they are eligible for coverage and what their benefits will cover. We can also include specific information regarding paid time off, holiday closings, 401(k), etc.
CLAIMS ASSISTANCE
Sorting through medical bills and insurance statements can be overwhelming. Our team at BHC is trained to help you and your team sort out all the paperwork you receive following a major medical event. We can analyze and help you understand what your charges are and determine if you owe anything else. As your agent, we also work with the provider and the insurance carrier to ensure than claims are paid properly and in a timely manner.
"HIDDEN PAYCHECK"
As an public employer, you want your staff members to understand all the extras they earn from their employment. "Hidden Paycheck" does this by showing them what their actual salary is when you add in all the cost for benefits, paid time off and any other expenses that you, as the employer, pay on their behalf. With just a little information from you, we can provide a personalized outline for each of your employees that shows the true amount they earn. This service not only emphasizes the value in working for your county, but can promote goodwill as well.
EMPLOYEE COMMUNICATIONS
As a partner with your municipality, we want your team to be informed of the things that matter most. Therefore, those who purchase their group health insurance through BHC are eligible to receive an exclusive benefit: access to our Zywave Benefit Program. This free online tool helps provide employers with important human resources and employee benefit information.